We're all familiar with spring cleaning. Spring is the perfect time of year to open your windows, air out your home, and spend time on some much-needed deep cleaning and decluttering. While you're refreshing your home, why not refresh your interior design, too?
Here are five simple tips to help you keep interior design in mind while spring cleaning this year:
1. Finish unfinished projects.
Spring cleaning is a great time to put the finishing touches on all those home improvement projects you started – and possibly abandoned – during the winter months. Maybe you were painting your bedroom, refinishing your floors, or changing out the hardware on your kitchen cabinets. Spring cleaning is the perfect opportunity to tie up these loose ends and finish the little projects that can make a BIG difference to your home's appearance.
2. Swap out linens, pillows, and curtains.
When you're tackling spring cleaning, you'll probably take the opportunity to wash the soft finishes in your home that might just get spot cleaned the rest of the year. If you're already taking down your living room curtains to clean them, why not swap them out for something different? Rotating your curtains, bed linens, and throw pillows is an easy way to keep your home looking fresh and new. It's also a good strategy to help you remember to deep clean things like curtains, that might otherwise get overlooked!
3. Consider closed storage while organizing.
We all have clutter; that's just a fact of life. A certain amount of well-staged open shelving can look chic, but leaving everything you own out on display can make a home feel too busy. While you're decluttering and organizing this spring, consider adding some closed storage solutions to your home. TV stands with drawers and cabinets and built-ins with doors are perfect for hiding away some of the every day clutter, helping your home feel cleaner and more streamlined.
4. Give investment pieces special attention.
Do you have a beautiful, expensive rug in your living room, or an antique kitchen table that's been in your family for generations? Spring cleaning is the perfect time to invest in maintaining these pieces. Rent a carpet cleaner (or hire a professional) to deep clean your rug and take the time to refinish that gorgeous table. You can also hire professionals to deep clean your couch! Maintaining these key items will keep them looking beautiful so they can elevate your home's design for years to come.
5. Update your lighting.
Spring cleaning means dusting all the light fixtures – and maybe noticing that some of them have seen better days. Lighting is vital to a well-designed home. If your light fixtures are outdated, consider upgrading them this spring. If you don't want to replace the fixtures themselves, something as simple as swapping out light bulbs can make a big difference!
Spring cleaning is all about making your home look its best – from dusting the baseboards to scrubbing the floors. Interior design is also about making your home look its best, so why shouldn't the two go hand-in-hand? Use these tips to help your home sparkle this spring, and tell us in the comments what your favorite spring cleaning projects are!
 And if you're looking for some foolproof spring cleaning products, download our Renovation Prep Guide for our recommendations!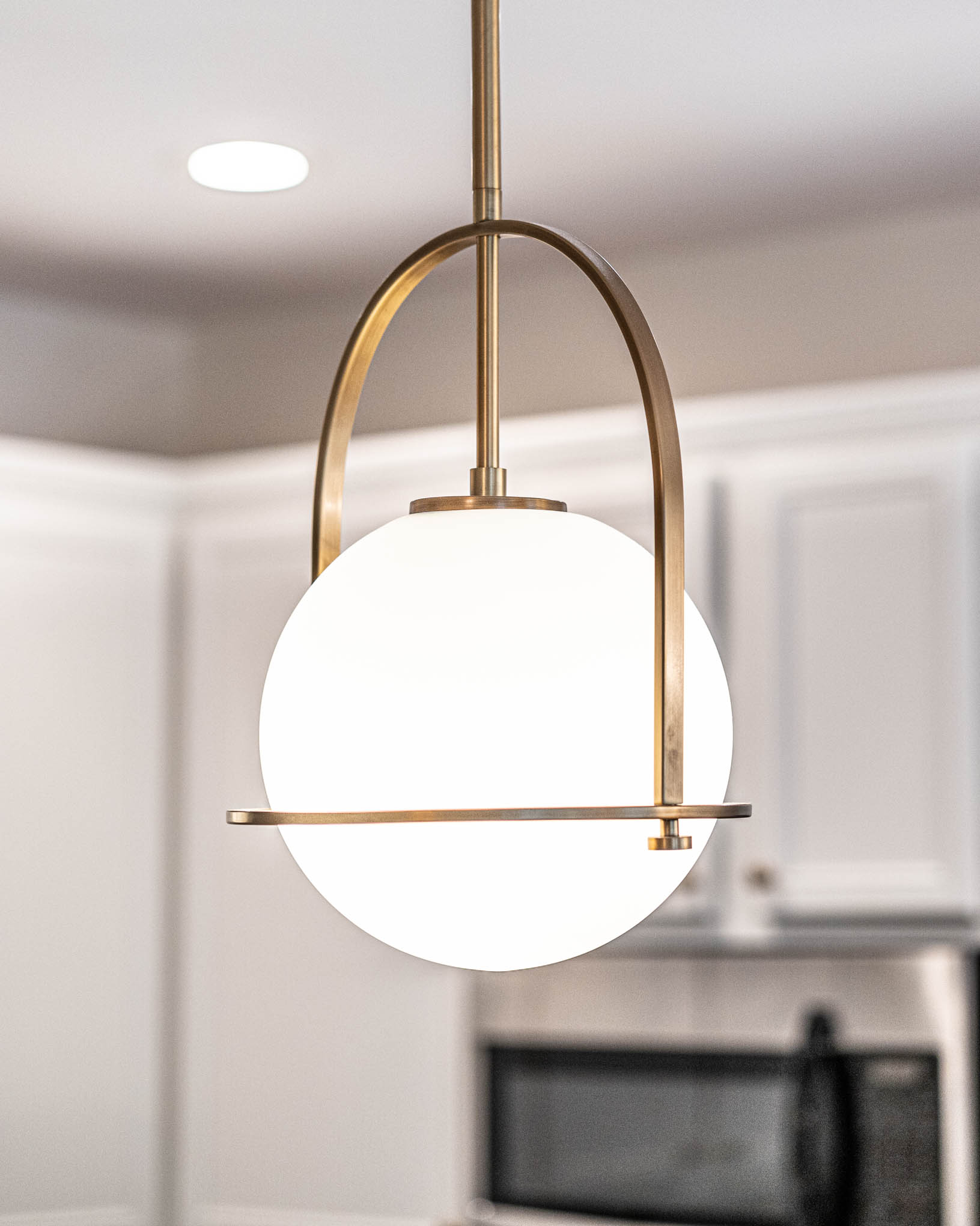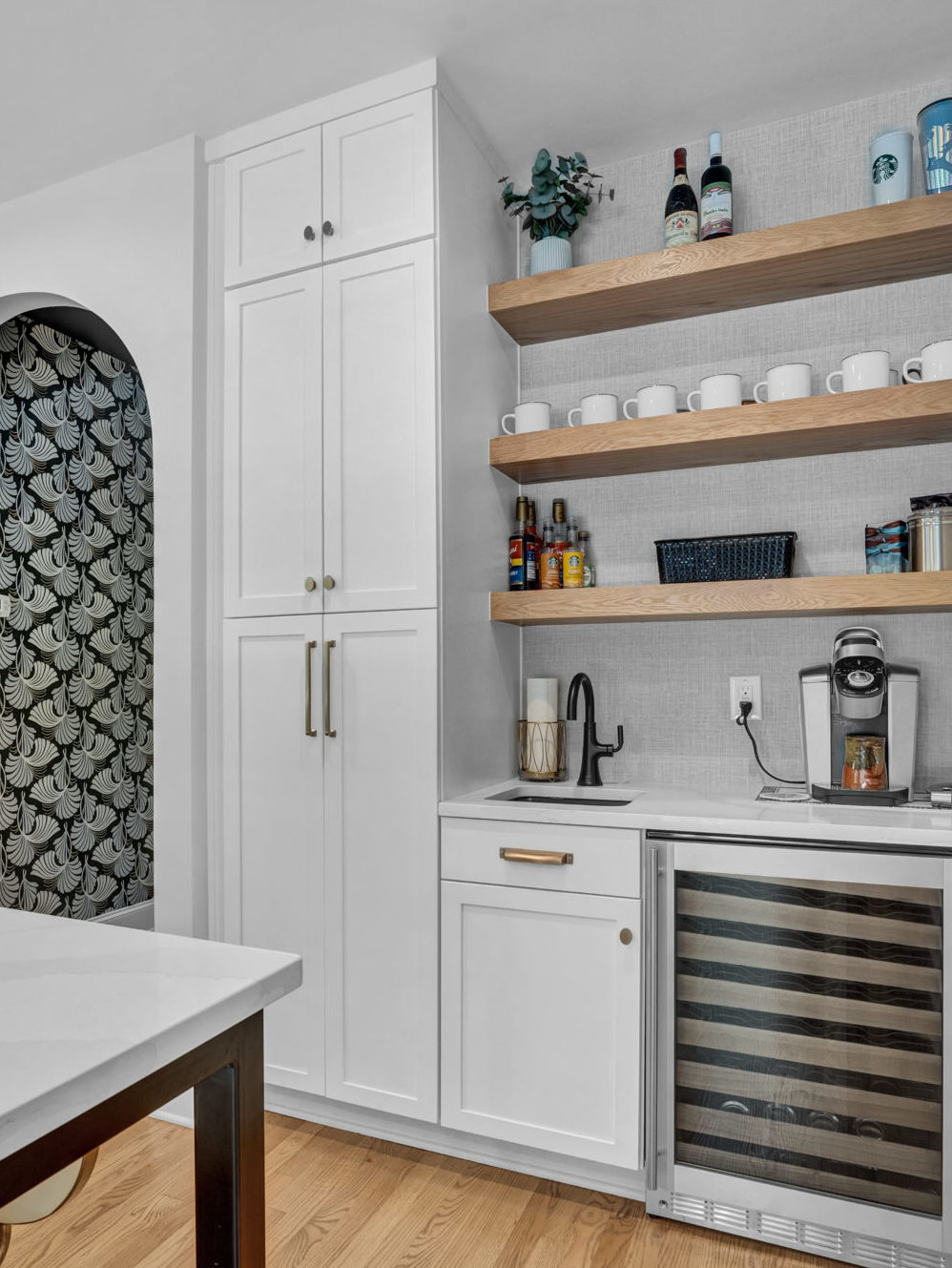 Updating your lighting, embracing closed storage, and regularly maintaining the investment pieces in your home can go a long way toward elevating your interior design.