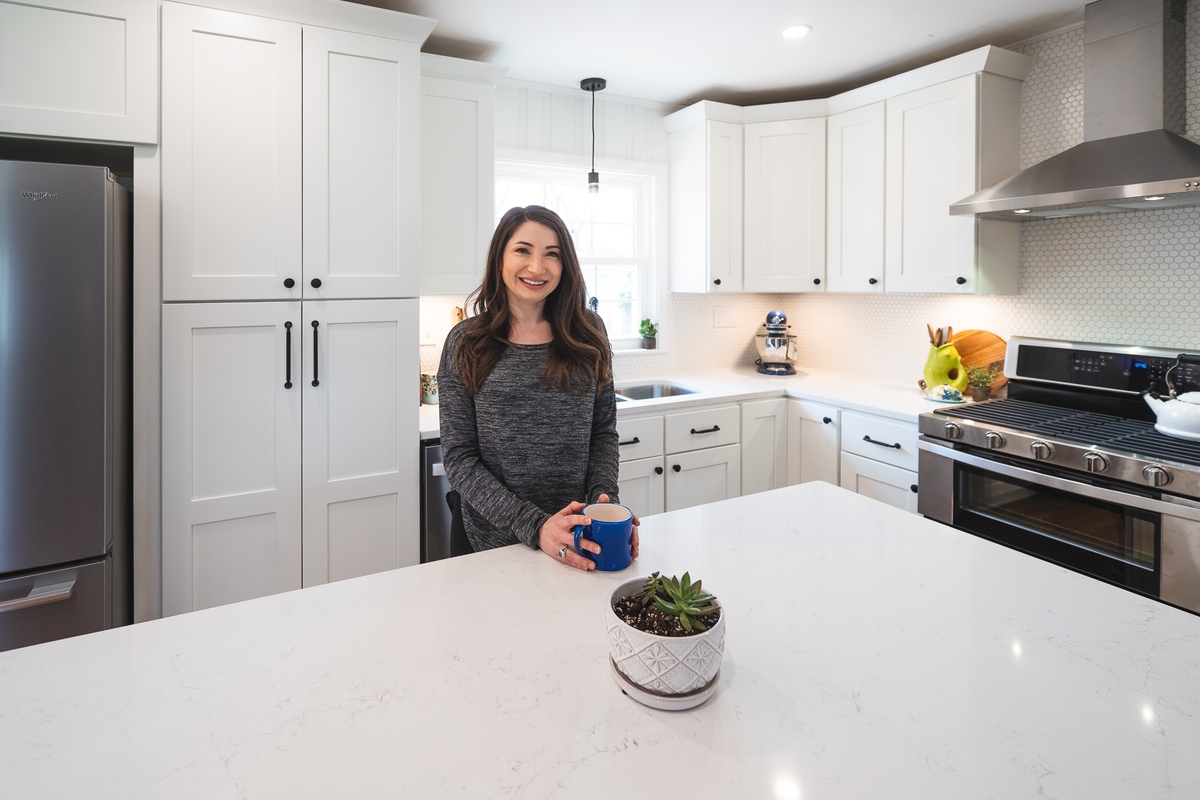 Not all homebuyers can see the potential in an outdated space, but Matt and Mary purchased their home knowing they would eventually want to update the kitchen. The original layout of Matt and Mary's kitchen was claustrophobic, the workflow funky. The fridge was adjacent to the side door off the driveway — their primary entrance to their home — the oven was in a cramped corner, they lacked counter space, and the peninsula made the room feel closed off. Along with the awkward layout, everything was old, musty, sagging, and in desperate need of replacement.
At Spotted, we start every project by sitting down with the client to discuss the current state of their space, digging deep to pinpoint what's working and what needs to change, and then we put together a preliminary quote and budget. There are plenty of options for financing home projects, from personal loans to HELOCs — but Matt and Mary wanted to pay for their kitchen remodel without a loan, so we set their project aside while they saved up. A few months later, we circled back and got started on their new kitchen. Matt and Mary didn't mind waiting a bit longer; the anticipation is half the fun of a big project.
We had a few main goals with this remodel:
Improve the workflow of the kitchen
Create more open space to enlarge the room
Optimize the kitchen for a homeowner who loves to cook and bake!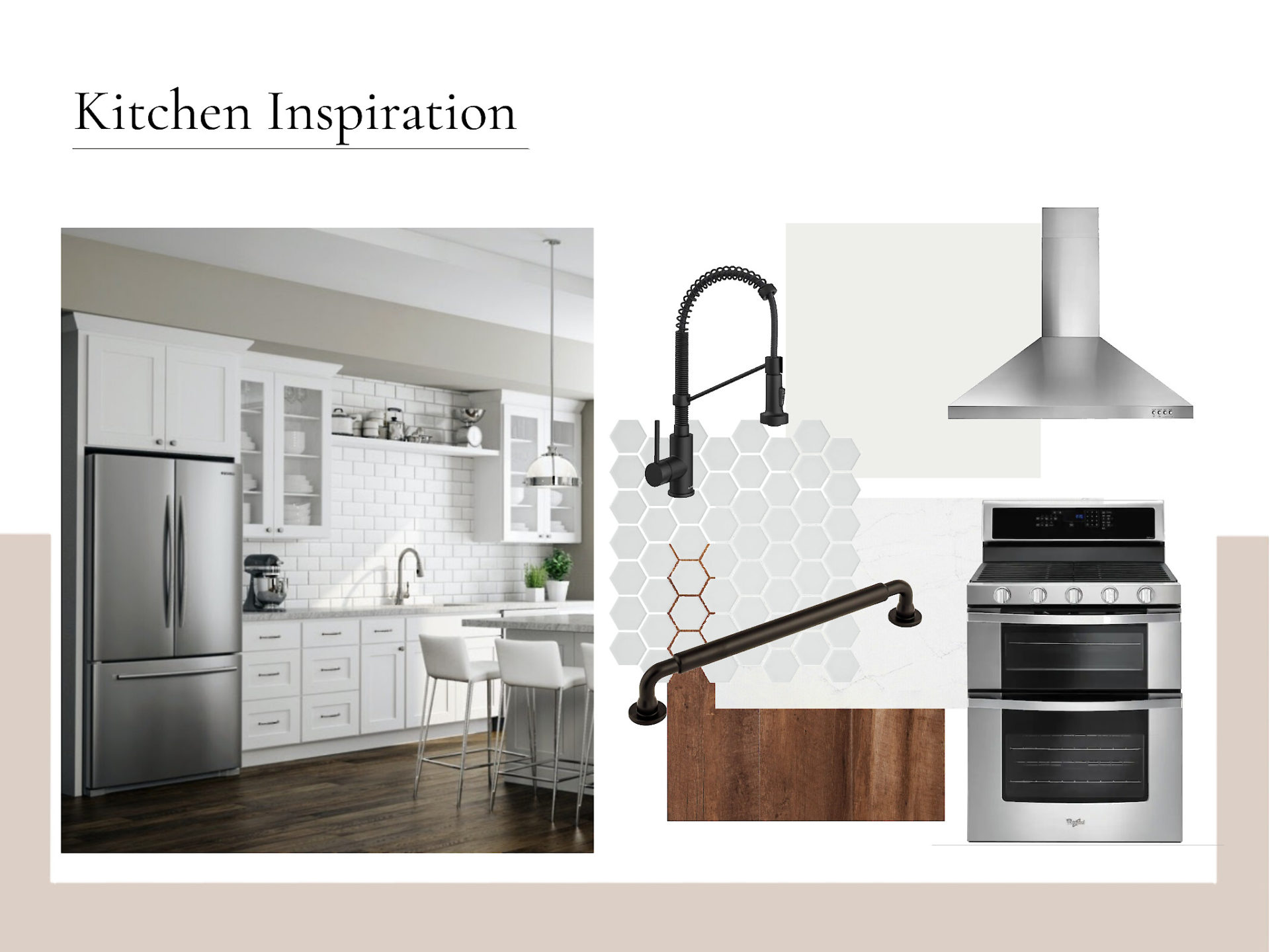 A design board and renderings help us visualize the finished product.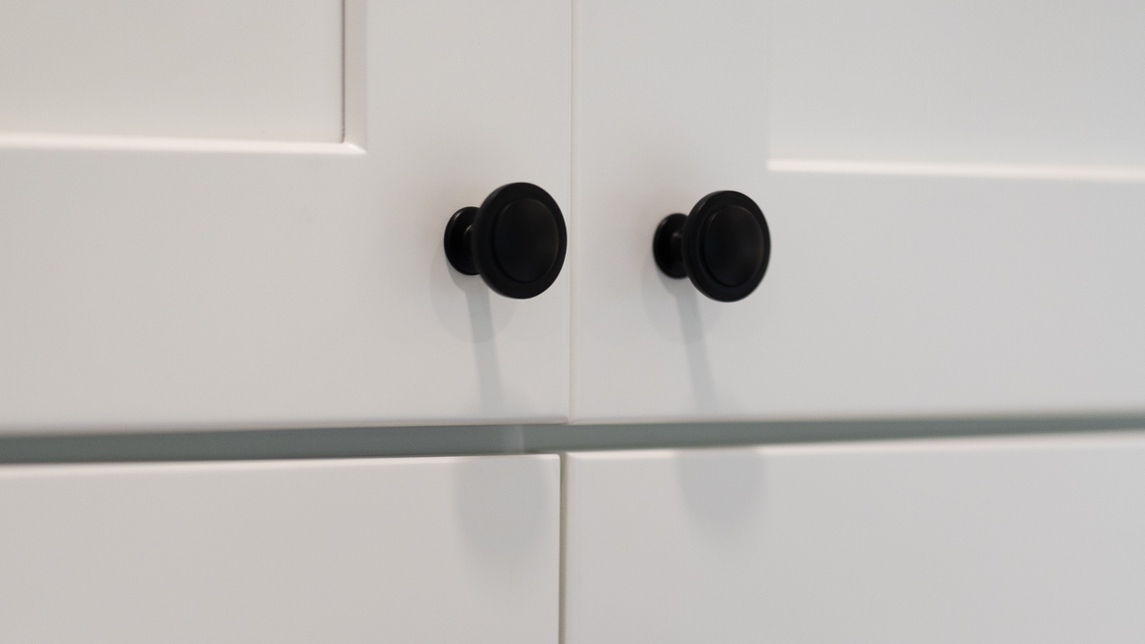 With Matt and Mary's needs and wants in mind, we started preparing design renderings, revising until we'd found the perfect solution for the kitchen's odd layout. At the same time, we pulled design inspiration from Matt and Mary's Pinterest boards, and started sourcing everything we needed — tile, plumbing, countertops, and more — from local suppliers.
A few weeks later, after plenty of revisions and lots of fine-tuning, we were ready to start ordering materials. Behind the scenes, our design team was busy creating construction plans, meeting with our contractors, tracking our sourced items, and double-checking everything to ensure it arrived on site — on time and intact.
With everything reviewed, approved, and accounted for, construction finally began. The Spotted team conducted regular site visits to ensure everything was being installed to spec, and we handled any issues that arose during construction, acting as the liaison between the clients and the construction team. Our goal is to make the renovation process as easy and stress-free as possible for every client. As is the nature of construction, things will go wrong and issues will arise – but we stay on top of things with a solutions-first approach.
Take a look at the before and after of this gorgeous kitchen remodel! We optimized aesthetic and function to create a beautiful, livable space, perfect for cooking, baking, and gathering. Maybe these results can even provide some ideas and inspiration for your own future kitchen remodel, or help you see the potential in an outdated space during your homebuying journey.