You're finally remodeling your kitchen, meticulously selecting every last detail. You've chosen your cabinets, your flooring, your plumbing and hardware finishes, your light fixtures – but one decision is harder than the rest. What type of stone should you choose for your countertops?
From marble to granite to quartz, there are many types of stone to choose from, and they each have their pros and cons. While we could compare and contrast every type of stone there is, it's better to stick to the popular choices. (They're popular for a reason, after all.)
So, when you're choosing your countertops, how do you decide – marble or quartz?
 MARBLE
When picking a kitchen countertop, it's important to keep in mind how you'll be using your kitchen. Are you building a chef's kitchen because you love to cook and entertain, or are you more interested in aesthetic over function? Marble countertops are a popular choice for their luxurious, elegant look, and honed marble can be a good choice for homeowners looking for a more natural, matte stone finish. There's no question that marble is a durable stone, but maintaining that durability requires time, attention, and money. If your marble countertops aren't resealed every three to six months, they can be prone to staining and scratching, and have even been known to crack under high heat. If you're the type of chef that takes a hot pan out of the oven and sets it directly on the counter, marble might not be the right choice for you.
 QUARTZ & QUARTZITE
Quartz and quartzite countertops are popular alternatives to marble – but what's the difference? While quartzite is natural stone, quartz countertops are man-made, consisting of natural quartz crystals, resin, and pigments. Quartz and quartzite are similar in durability and are scratch and stain resistant, but the resin in quartz countertops can burn under high heat. Quartzite, however, is natural stone, meaning it's more porous – which also means your quartzite countertops will require resealing at least once a year to prevent staining.
Because quartz countertops are manufactured, they have an advantage when it comes to customization. Quartz countertops can be pigmented and molded to fit almost any kitchen design you can dream up, whereas quartzite countertops leave you reliant on their naturally occurring hue and beauty.
Marble, quartzite, quartz? There are benefits to whatever countertop you choose, from the natural beauty of marble to the low-maintenance durability of quartz. Whatever you decide, you'll want a countertop that fits both your aesthetic and your lifestyle. Talk to your interior design team – we can help you make the choice that's right for you and your home!
Want even more information on stone options for your countertops? Download our cheat sheet comparing the most common stone choices!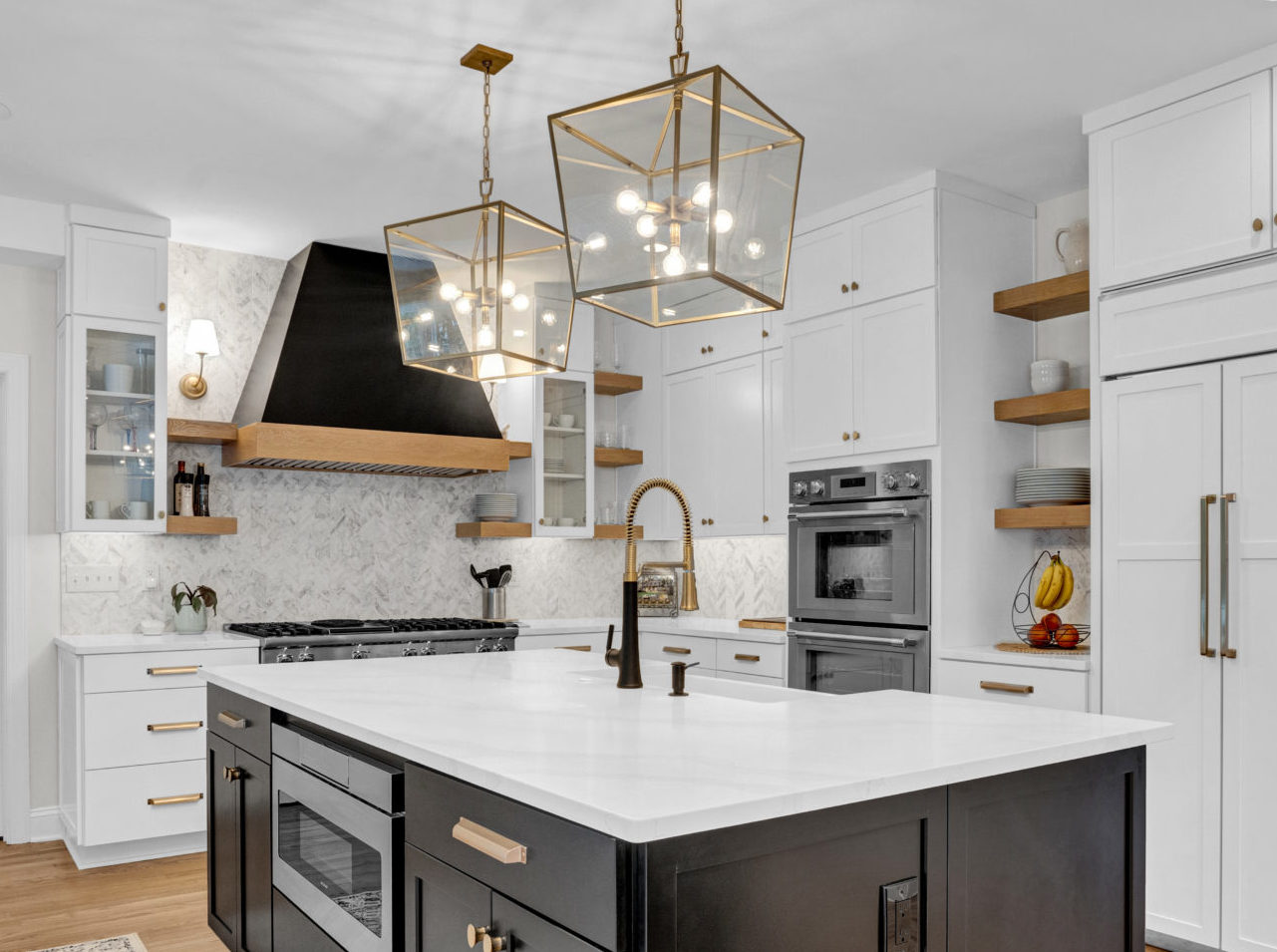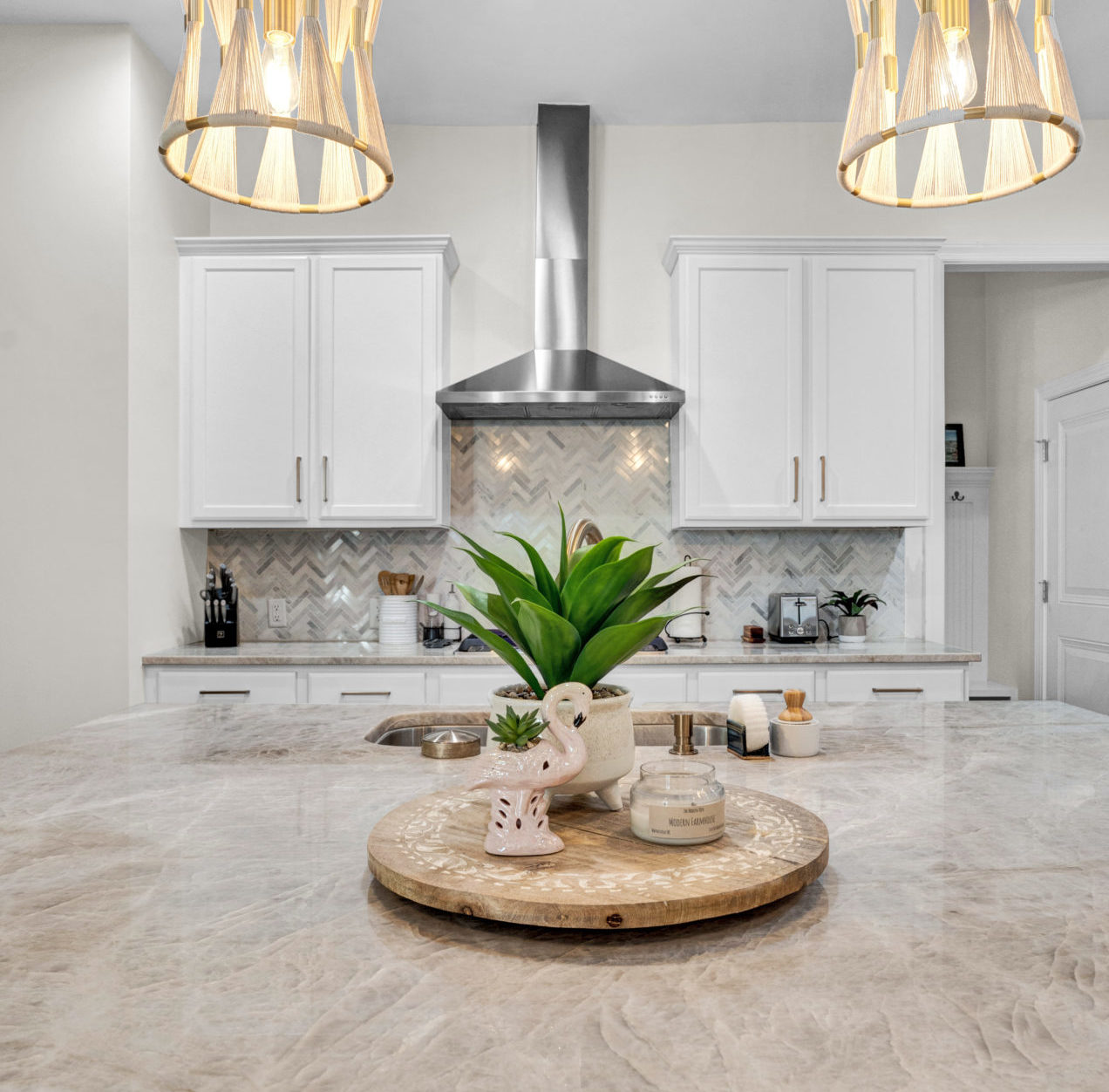 Quartz (top), honed marble (middle), and quartzite (bottom) are all popular choices for kitchen countertops.