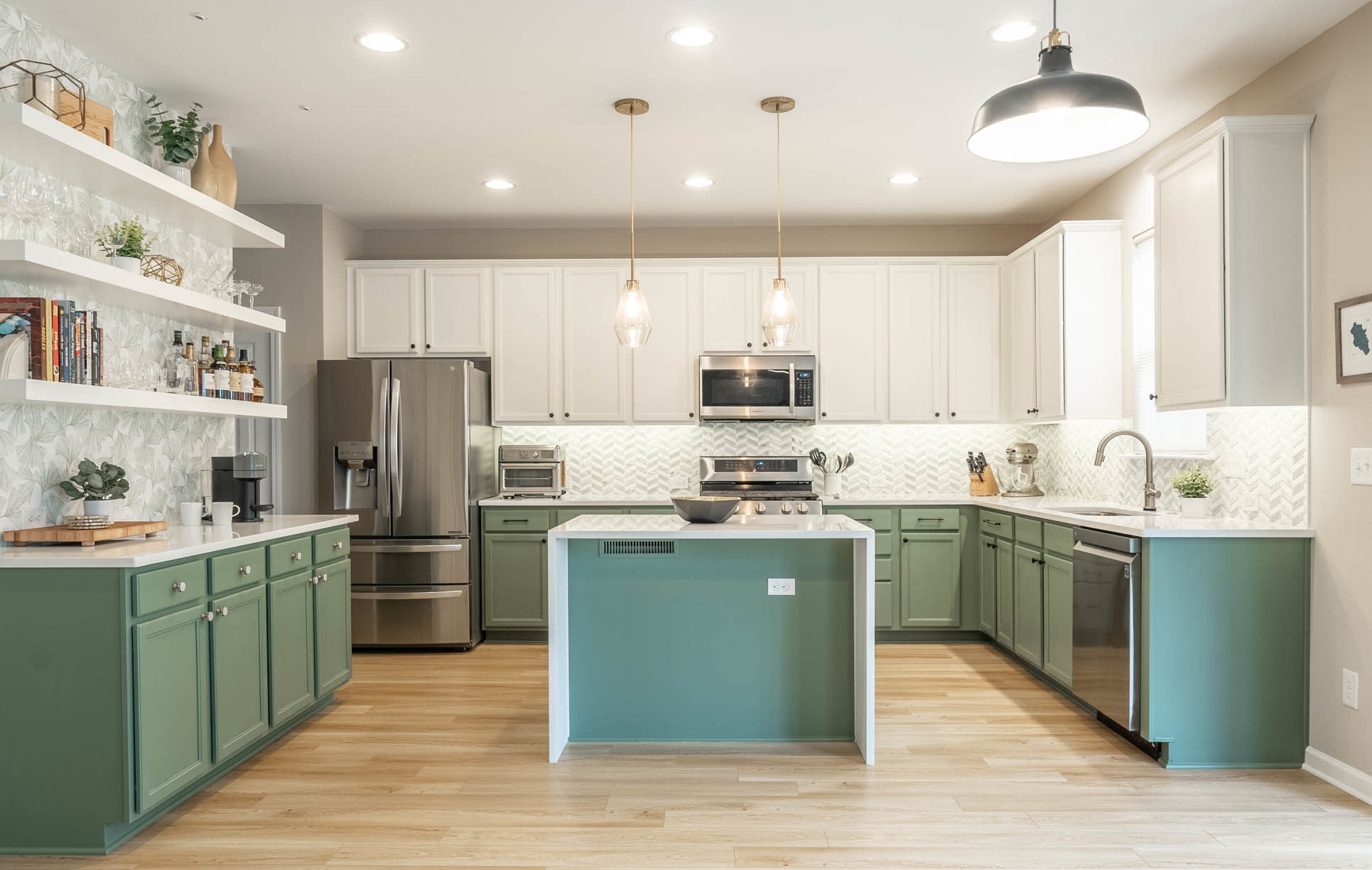 Millennials everywhere are tearing up the outdated wall-to-wall carpeting in their homes and – if they're lucky – finding beautiful original hardwood underneath. Hardwood has become the standard for elegant, timeless flooring. But while hardwood is beautiful, there might be an option out there that's better for your wallet and your lifestyle.
 LVP – or luxury vinyl plank – has become a common alternative to hardwood. While hardwood floors have many benefits, such as longevity, uniqueness, and durability, LVP is an excellent option for homeowners looking for a more affordable option.
Here are three benefits to consider when deciding between LVP and hardwood flooring:
Durability and Maintenance
While hardwood is extremely durable, it does require regular maintenance, such as frequent cleaning and occasional refinishing. When first laid, hardwoods need to acclimate to the home for up to two weeks before they can be walked on. Each time you refinish them, you'll need to remove all your furniture and avoid walking on them for three to four days – not to mention the strong fumes.
If you have a busy home with active children or lots of visitors, you might have to reseal your hardwoods more often due to the wear and tear of heavy foot traffic. Children and visitors can also mean more spills and more messes. LVP is waterproof, unlike hardwood, and extremely easy to clean. LVP is also resistant to scratching and other surface damage without the need for sealing, making it an excellent choice for busy homes.
Cost and Installation
Sometimes it's tempting to spend big when renovating a home, especially if you crave that luxury look. Thankfully, LVP looks beautiful, but doesn't break the bank. Not only is the initial cost of LVP lower than that of traditional hardwood flooring, but you'll save money on the installation, too.
Here's a good example: Herringbone is a popular look for flooring right now, but installing herringbone hardwoods is a tedious, time consuming process. It takes twice as long to install as standard hardwood and needs to be hand-sanded to preserve the pattern after installation. Those labor and installation costs add up quickly. With LVP, however, this herringbone effect is much easier to achieve, giving you the same gorgeous look while saving on labor costs.
Variety and Design Options
Many people love the unique look of hardwood flooring. Because hardwood is natural – with wood grain differences, naturally occurring knots, and color variations – no two planks are the same.
For some, this is one of the selling points of hardwood floors. But if you're looking for more consistency in the look of your flooring, LVP is a good option.
Because LVP is manufactured, the planks are consistent and create a completely cohesive look throughout your home. LVP can also be manufactured in a wide variety of colors and designs to mimic any wood – or non-wood materials, too!
Hardwood or LVP? There are benefits to both, but LVP is a solid choice for busy homeowners with bustling homes searching for flooring that is beautiful, affordable, durable, and easy to maintain. So: the traditional luxury of hardwoods or the simple, family-friendly elegance of LVP – which would you choose?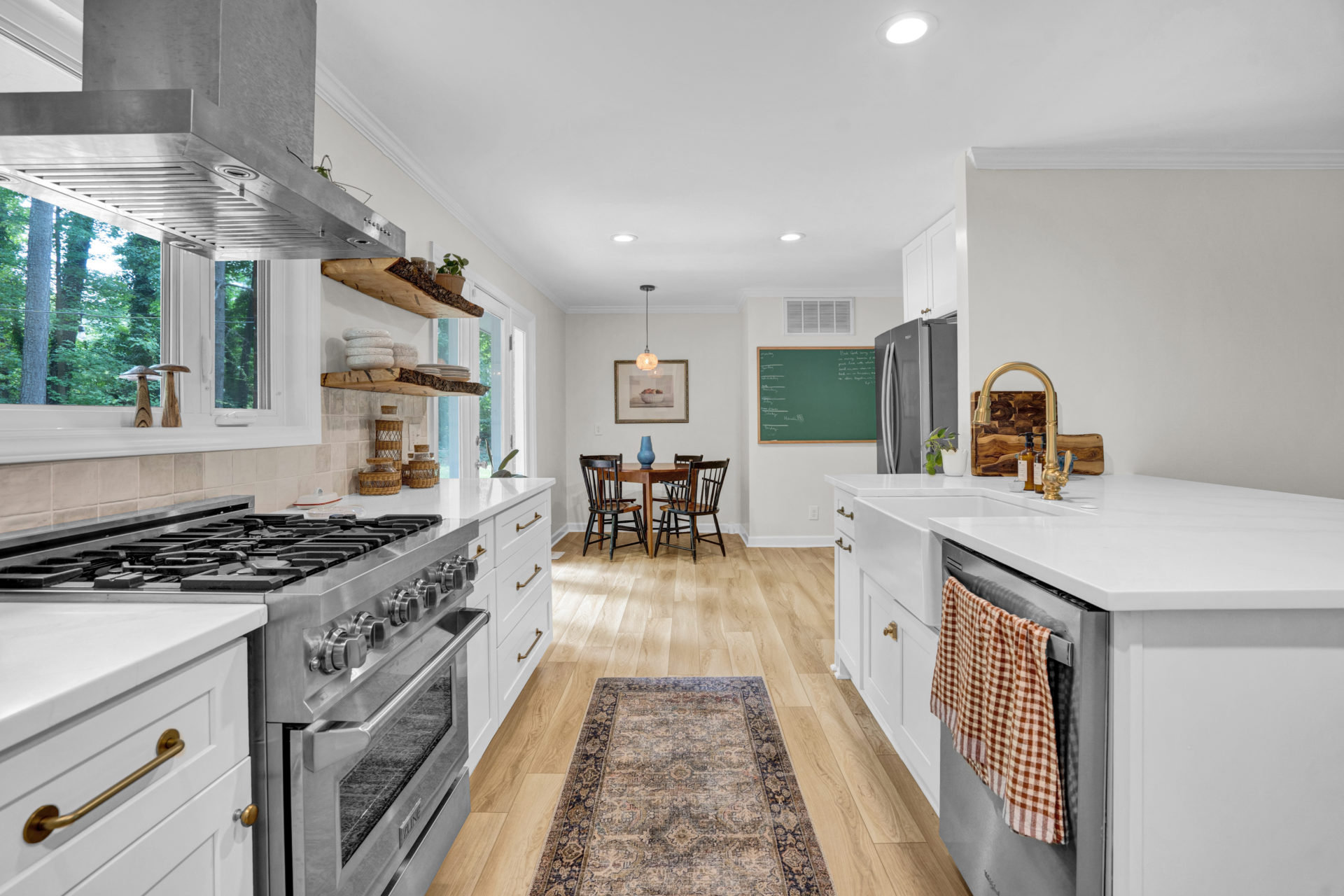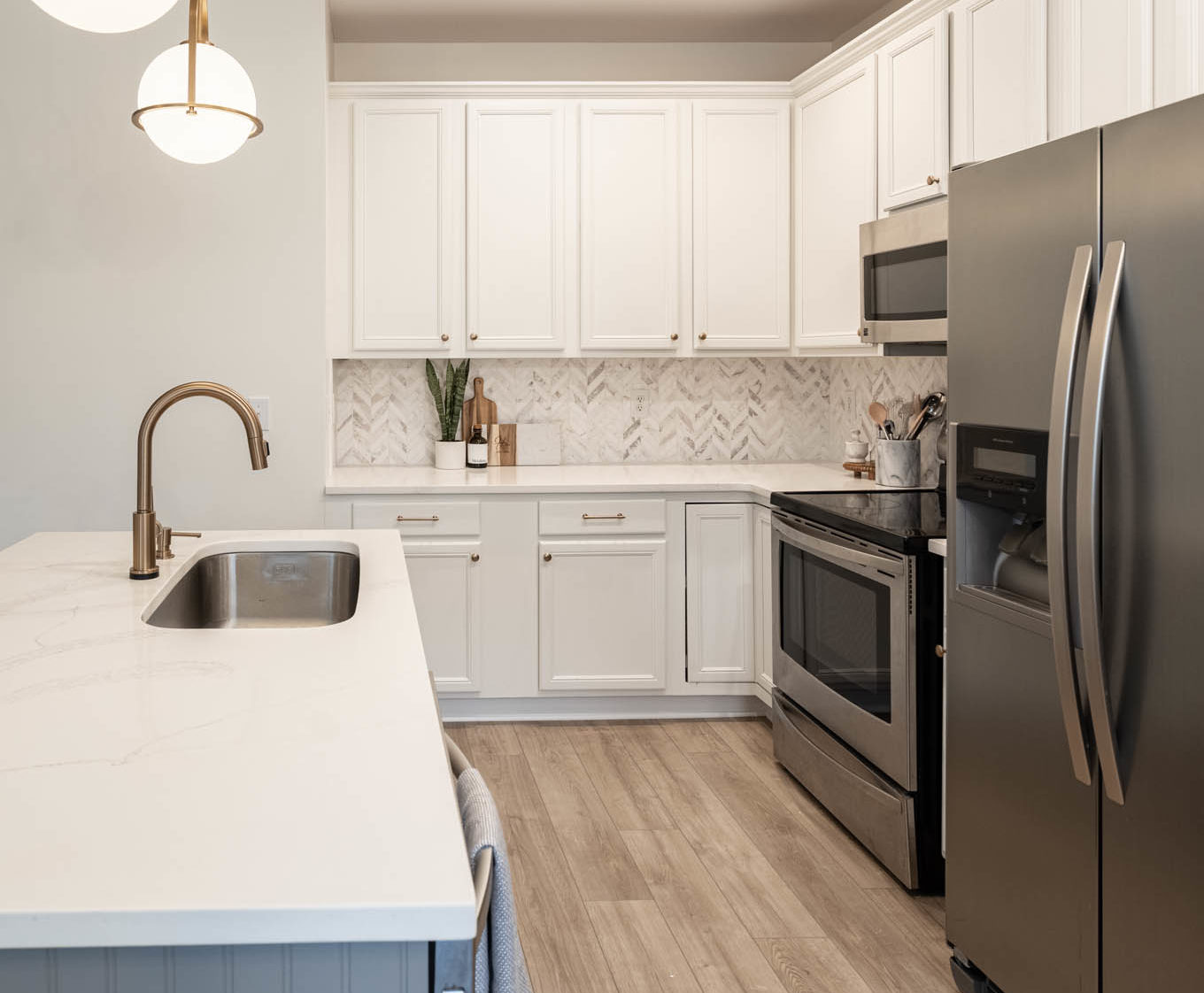 LVP flooring (above) can be just as elegant and timeless as hardwood (below) with the benefit of lower installation costs and less maintenance.